Whether your state requires detailed information about your homeschool or you simply want to assess how your children are progressing, the Homeschool+ Progress Tracker has you covered!
My Math Academy® and My Reading Academy™ detailed Dashboards give you clear insights on your child's progress:
See a breakdown of your child's time on the program by day, week, month, and overall.
Monitor their overall progress toward mastering skills and meeting the goals you've set.
See the specific math and reading skills your children are practicing, the areas in which they are struggling, and what they have mastered.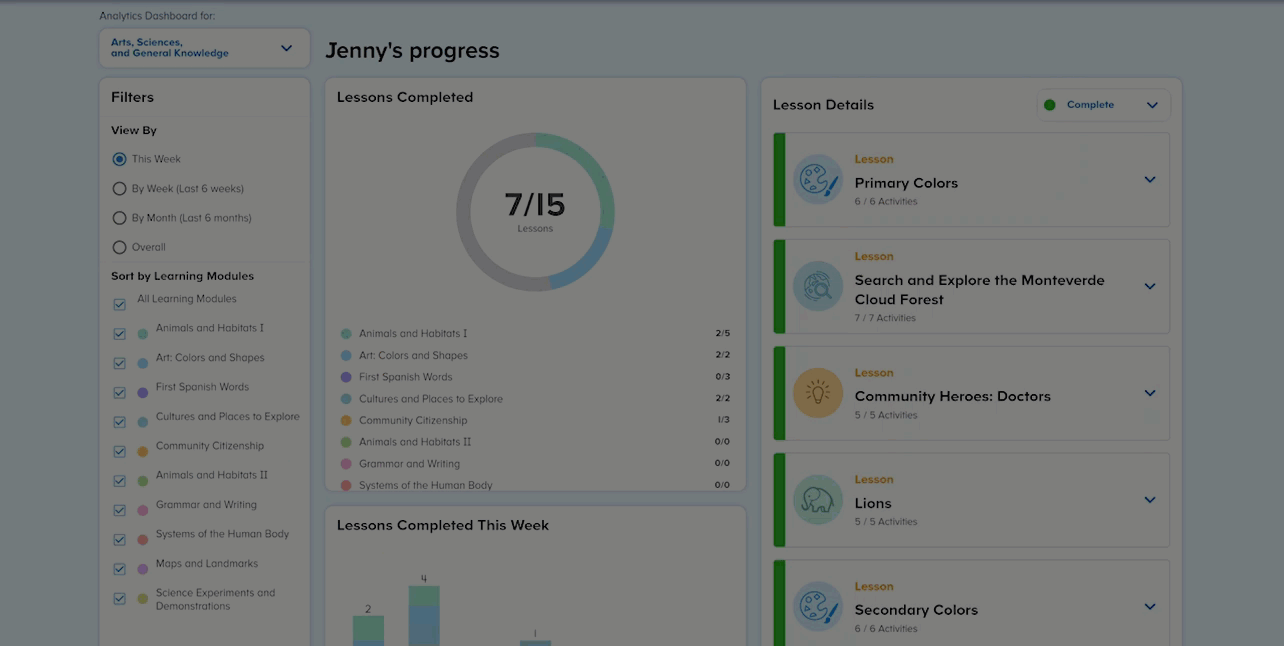 The Arts, Sciences & General Knowledge Dashboard allows you to
See which activities your child has completed, and which are still in progress.
Review how many lessons your child has completed out of the total lessons you have assigned.
Keep track of attendance (if required by your state) with a report of lessons completed by day.
Filter each report by course, day, week, month, or overall.
With Homeschool+, each child on your account will have their own report.
The Progress Tracker is just one of the great Home Educator Tools included with Homeschool+. Explore the complete offline Lesson Plans and Lesson Planner here.
Learn more about Homeschool+