The next generation of adaptive learning technology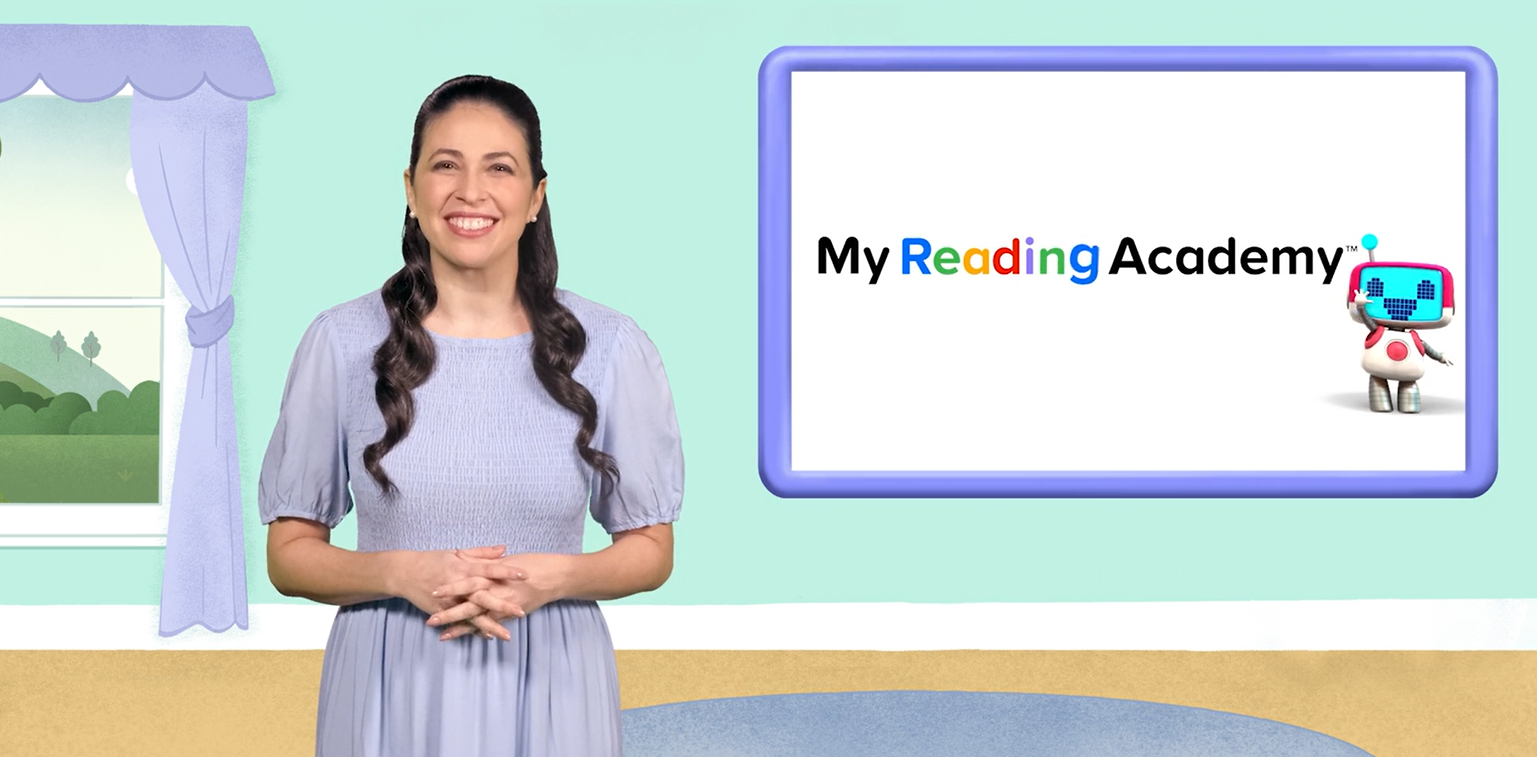 My Reading Academy covers four levels of reading concepts. Tap on the 'watch video → ' link below for a video overview of each level.

Level 1
4- to 5-year-olds
View Level 1 Concepts >
Watch Video →  

Level 2
5- to 6-year-olds
View Level 2 Concepts >
Watch Video → 

Level 3
6- to 7-year-olds 
View Level 3 Concepts >
Watch Video → 

Level 4
7- to 8-year-olds
View Level 4 Concepts >
Watch Video → 
My Reading Academy provides a comprehensive learning approach of adaptive challenges and ongoing feedback to sustain your child's engagement and motivation as they progress on their path to becoming a fluent reader.
The result of years of research, design, development, testing, and refinement by a team of literacy experts, My Reading Academy addresses every element of complete reading instruction:
Concepts of Print
Sound Patterns in Words and Sentences (Phonological Awareness)
Identification and Manipulation of Individual Sounds in Spoken Words (Phonemic Awareness)
Phonics
Sight Words
Vocabulary
Fluency
Comprehension
Self-Regulation Strategies
An interactive, flexible evaluation places your child on their own Learning Path, matching their current reading knowledge and skill to the material that best meets their learning needs. My Reading Academy evaluates their progress as they build on what they've mastered, presenting the next challenge they need to advance their understanding and skills.
Reading should be fun, and so should learning to read. Each time they enter My Reading Academy, your child is greeted by their learning companions, Bitsy, Nano, and the Blurts, in a beautifully rendered 3D world. Relatable instructional videos inspire your child to try the same reading challenges and comprehension strategies they see their new friends using.
Dashboards
My Reading Academy's unique Progress Tracker goes beyond task completion and shows you what skills your child has truly mastered, providing you with detailed data on the accomplishments and challenges faced by each child. This enables you to focus on what's most important: individual progress.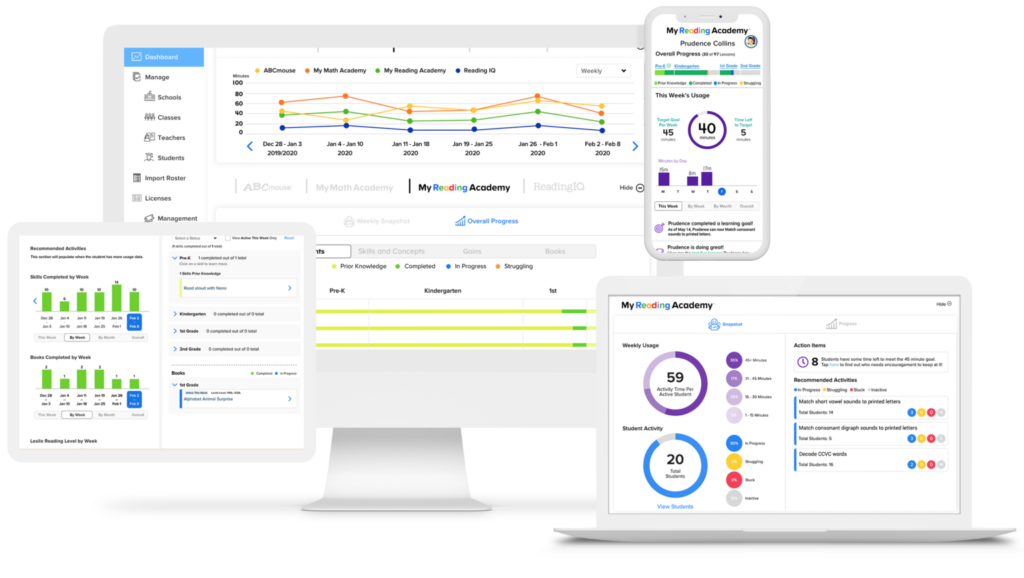 Learn more about Homeschool+