Home educators cannot change the grade level for math within the program. The system is designed to adapt to your child's specific needs based on their age and prior knowledge.
My Math Academy® is an adaptive game-based math homeschool curriculum that helps children ages 4–8 master fundamental math concepts and skills. Its interactive learning activities feature just-in-time support and targeted wrong-answer feedback to sustain engagement and motivation. Powered by learning science and adaptive technology, My Math Academy assesses what your child knows and doesn't know in the subject and, in real time, creates a personalized Learning Path with the just-right challenges to maximize their learning progress.
My Math Academy provides:
Direct Instruction
Guided Practice
Formative Feedback
When your child first enters My Math Academy, they will be given a series of pretests that will help the adaptive learning system evaluate where they are on the learning path. In order for the adaptive learning system to properly evaluate your child it's important that you allow them to complete the pretests on their own without any assistance.
Thereafter, each time your child enters My Math Academy, they will be greeted by adorable positive characters like our numbered shapey friends.
As your child progresses, My Math Academy is designed to keep them on track with just the right amount of productive struggle to maximize learning. If any gaps in your child's understanding are observed activities will be repeated over time to ensure proficiency is achieved with My Math Academy.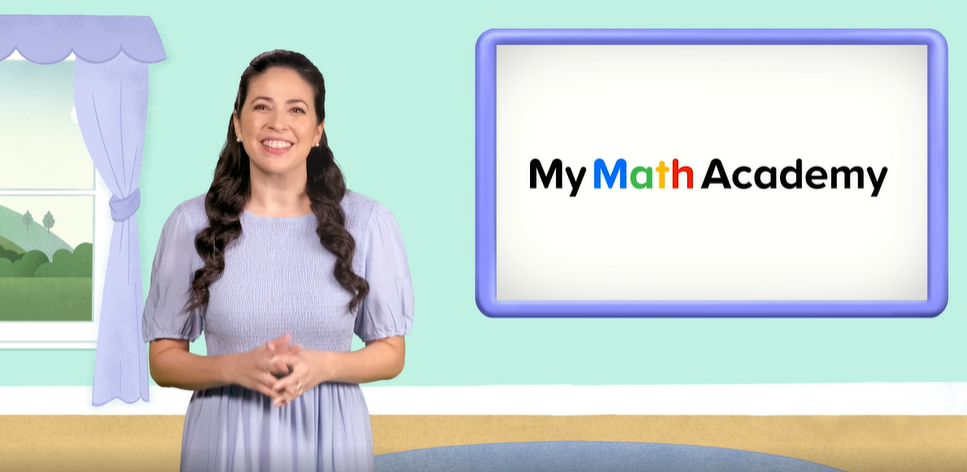 Learn more about Homeschool+